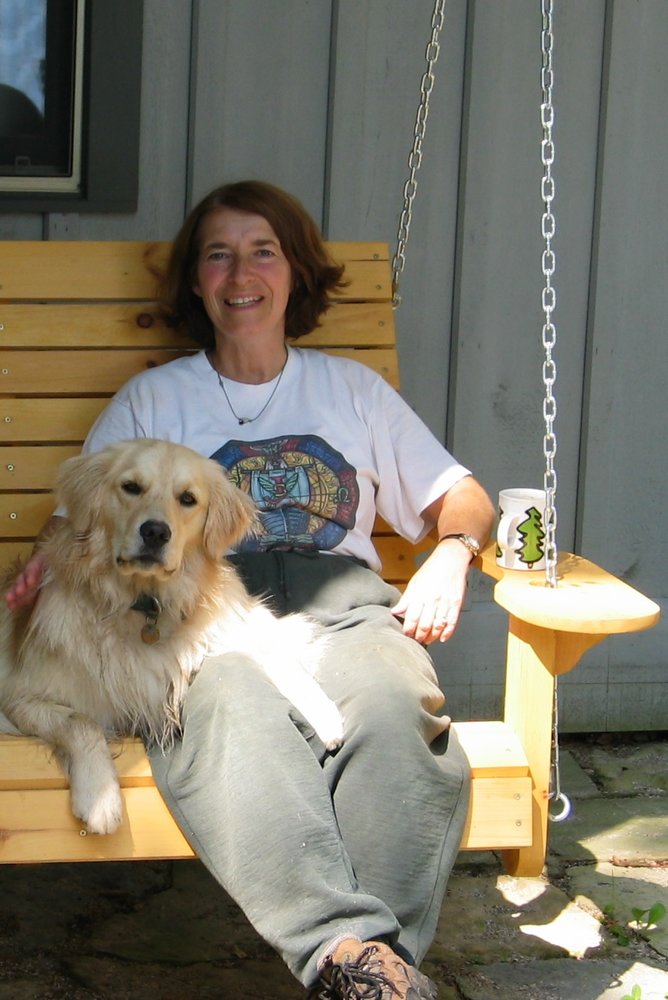 Obituary of Catherine Louise Taylor
On Sunday, June 9th, 2019, Cathy peacefully left this life from her forest home in the quiet of Jackson's Cove on Hope Bay near Lion's Head, Ontario. Inside her home she was lovingly held by her family; outside she was uplifted by the birds, animals, flowers, trees, and blue waters of the beautiful Bruce Peninsula.
Cathy was the treasured and beloved wife, best friend, and advisor to Brian for almost 50 years. She was the youngest daughter of Marguerite and Bert Vearncombe of Toronto (and later of Olive and Keith Taylor); sister to Reginald, Mary, and John, and the devoted, loving mother of Jennifer, Stephanie and Paul (and later of Ramsey, Chad, and Catherine). She cherished her role as the adored Nana of Arwen, Cedar, Jackson, Ember, Lilah, Trip, Claire and Keith.
Cathy grew up in the Beaches in Toronto. She met Brian in London, ON, by more than chance, while they were both students at the University of Western Ontario. They began their married life together in London where their three children were born. They took their young family to Rochester, Minnesota for two years while Brian finished his surgical training at the Mayo Clinic, then moved back to London to finish raising their children under Cathy's loving authority. Only too recently, Cathy and Brian retired to Lion's Head, ON where they immersed themselves in the beauty of the Peninsula and its vibrant, caring community.
Cathy treasured her family, her old friends in London, and her new friends on the Bruce; Earl Grey tea, birds, wildflowers, ginger cats, golden dogs, good food and wine, hikes on the Bruce Trail, dog walking on the flood plain and on Georgian Drive, dark chocolate, a good murder mystery, a clever pun, Saturday morning market days in Lion's Head, and maple syrup-making with Brian and the family in Nanaland.
She shone at making pies, cookies, cakes, and maple syrup; knitting for her children and grandchildren; making things beautiful (especially her home and garden); taking care of others, and supporting local endeavours on the Bruce. She was loyal, kind, shy, thoughtful, and humble. She showed fierce attention to detail and nothing escaped her incredible sense of hearing. She was a proud member of the Lion's Head Hospital Auxiliary, the ladies of Barrow Bay, the Lion's Head Knitting Group, and she was a Bruce Trail Captain with Brian.
Cathy faced her final illness with grace and grit and dignity. Her wish was to stay at home in her Cove to the end. After her terminal diagnosis, she and Brian were blessed with the gift of several unexpected months together, supported by family, local health care professionals and this wonderful community. After a long, beautiful winter together in the woods, they were able to watch together as the sap flowed and the spring arrived with birdsong and blossoming flowers.
You are warmly invited to join us for a "Celebration of More Life" from 1:00 to 4:00 PM on Saturday, July 20th at the Rotary Hall, 59 Main Street, in Lion's Head, ON. We will honour and remember Cathy with music, memories, favourite foods, and stories, and thank our wonderful community of family and friends for all their support.
In lieu of flowers, please make donations in Cathy's name to one or both of her two favourite causes: the Lion's Head Hospital Auxiliary and the Bruce Trail Conservancy. Arrangements for Cathy have been entrusted to DOWNS AND SON FUNERAL HOME, Hepworth. Messages of condolence may be sent to the family through downsandsonfuneralhome.com