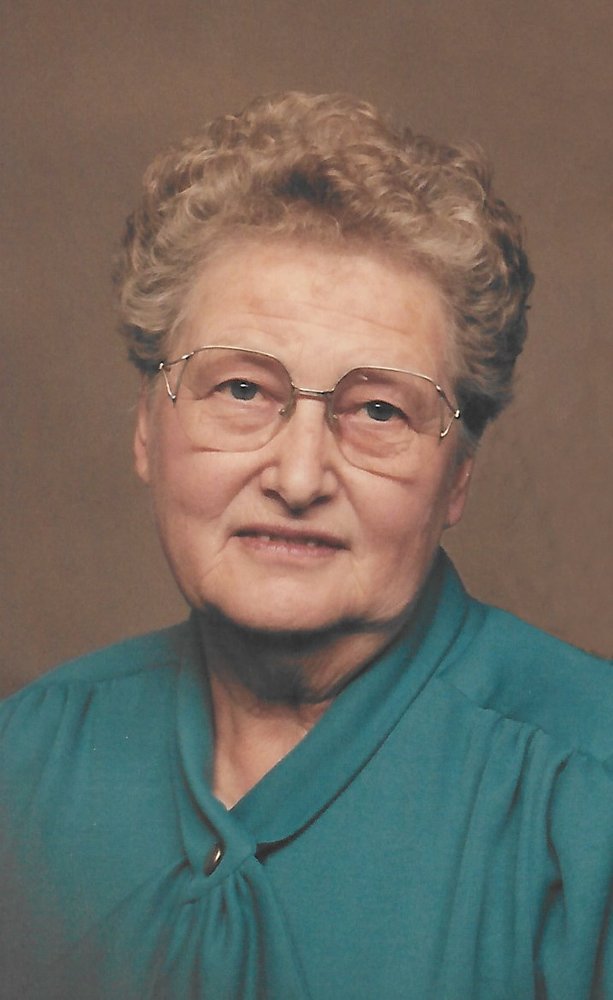 Obituary of Dorothy Low
LOW, Dorothy (nee Gibbons) - Dorothy, dearly beloved wife of the late Frank Low for 73 years, passed away peacefully in Sauble Beach, June 8th 2019, in her 99th year, knowing that she was deeply loved by her family.
Dorothy was born in 1921. She was the daughter of George and Fanny (Chappell) Gibbons of Port Elgin. She spent her early life living in the country. It was the Depression era and she remembered walking 5 kilometres to Port Elgin High School in the cold of winter. The family worked on the farm for several years before moving into town. She recalled happy times biking, dancing and participating in some competitive figure skating. This beautiful blonde, blue eyed girl loved to dance at the Port Elgin Cedar Crescent Casino where she caught the eye of Frank Low, a handsome British R.A.F. Flight Sergeant. They were married in June 1942. They lived in Goderich, Kincardine, Chesley and their remaining 60 years were spent in Sauble Beach.
Dorothy devoted her married life to her family, weathering the difficult times of the war years and, alongside Dad, taking on the responsibilities of Post Mistress, managing the gift store, snack bar, cottages and mini golf at North Sauble. Mom was also in charge of the care and management of many female employees over the years who boarded in the summer quarters. Mom's quiet but firm manner was respected by all.
She enjoyed the blessings of a long life. She and Dad spent their retirement years travelling abroad and had many great seasons in Florida. Mom was a fabulous cook. With her loving hands, she also sewed dresses and coats. She knit intricate patterned sweaters and we all loved her signature toques. Together with Dad, Mom would make preserves for the enjoyment of all our family.
Devoted mother of Ron (Diane), Cheryl Minke (John), Maureen (Moe), Fran and George (Gail). She is lovingly remembered by grandchildren Jason Low (Michelle), Tammy Minke (Todd), Natasha Bolduc (Gilles), Tanya Caruso (Frankie), Matthew Jahnke (Shpresa), Devon Jahnke (Fortunato), Chad Casey (Dana), Clint Casey (Kelly) and Kaila Dowsling (Frank). Dorothy is predeceased by her parents George and Fanny (Chappell) of Port Elgin, by her loving husband, Frank Low, sister Pansy (Bill) Thomas and brother Harry (Marion).
Thank you to Dr. Lothstein and his staff for the responsive and supportive care for Mom. We appreciated the palliative team support as well. Special thanks to all the dedicated PSW's from Care Partners and to other individuals who attended Mom with consistency and concern. Immeasurable thanks also to the Care Partners nurses who shared their knowledge and skills and for their amazing support in attending to Mom's needs. Our deepest gratitude is given to Carol and Emelyn who spoiled Mom with love and compassion. We cannot say enough about the kind hearted, thoughtful ways in which they took care of our Mom.
In lieu of flowers, the family would be grateful for donations in Mom's memory to the Wiarton Hospital Auxiliary or the Alzheimer's Society. A private funeral will be held for family and close friends at the DOWNS AND SON FUNERAL HOME, Hepworth at 11:00 a.m. on Saturday July 6th, 2019. Interment Zion Cemetery. Messages of condolence may be sent to the family through www.downsandsonfuneralhome.com