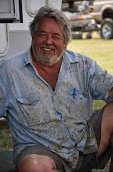 Obituary of Chris Hall
My last ride has been delivered, the Ferris wheel lights are dark and I am on my way to my last spot. I lived my life on my terms, travelled the world, worked with great people doing a job I loved.
At 15 years young I started as a ride operator with King Shows. When I was old enough to drive while at Conklin Shows my favorite saying was 'There ain't no feeling like carney mobilin'. I ended my career at North America Midway Entertainment as the show's logistics coordinator.
Throughout my 49 year career, my kindness and adventurous spirit impacted many of the folks I met along the way, who became my Carnival family.
I have spent the last few years at home with my people. My brother and best friends Shaun & Betty Hall, brother Lonnie Hall (Merri Aiken) and sister Noel Livingstone will have to take over making the Christmas jellied salad. I am 'The Uncle' to several nieces and nephews, their children and all the pets. Always, in the front of the line were Tara Hall (Brandon Randall) and Trevor Hall.
My last set up was with partner Charlene Myke, in Hepworth.
To all my friends and family from west to east and north to south, take care, 'I will save you a spot on the midway lot'
Catch you on the flip side.
Please join us to reminisce and celebrate Chris on Saturday August 21, from 12-4 p.m. Sure Bid Auction Barn, 562 Spring Creek Rd. Hepworth N0H 1P0. Refreshments will be served. All those attending are asked to please respect all applicable COVID regulations.
Arrangements entrusted to the DOWNS AND SON FUNERAL HOME, Hepworth. Expressions of remembrance to Grey Bruce Animal Shelter would be appreciated. Messages of condolence may be sent to the family through www.downsandsonfuneralhome.com