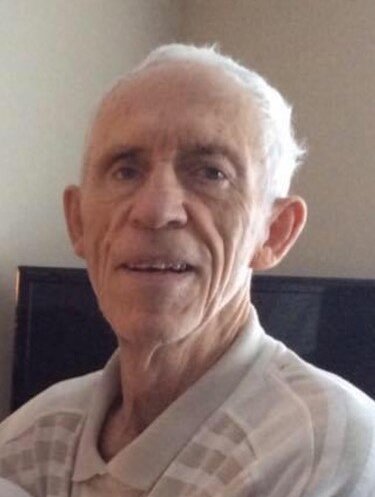 Obituary of James Earl Wardell
It is with great sadness that we announce the passing of our cherished husband, father, grandfather, brother, uncle and friend, Jim Wardell. James Earl Wardell passed away on Monday December 27th, 2021 in his 84th year. He is predeceased by his loving wife Margaret Wardell (nee Spencer) and survived by his children Cheri (Shawn) of Oshawa, Trevor (Lisa) of Chatsworth, Jeff (Jen) of Tara; grandchildren Alisha, Greg (Kayla), Danielle, Janna and Hayden; great-grandchildren Cooper, Alexis, Grace, Zachary, Lauren and Blake; sister Fern Greslik; predeceased by his parents Aldon and Myrtle (nee Palmer) Wardell, brother Doug, and sister Lois.
Jim, better known to his friends as "Chic", had a very strong work ethic, being employed at Hobarts for well over 45 years. He also had a fun-loving side where he enjoyed life to the fullest. In his youth, he played ball and later in life watched his kids and grandkids play a variety of sports. Jim loved his old cars and motorcycles and also enjoyed fishing with friends. For those who knew Jim and Marg well, you couldn't pass by Pinecrest at Sauble Beach without having a friendly conversation and refreshments with them. Those knowing Jim also will remember how he could "cut a rug" on the dance floor. Jim will be fondly remembered as someone who would be the first to help out a friend or family member in need.
A private celebration of Jim's life will be held at a later date. Arrangements entrusted to the DOWNS AND SON FUNERAL HOME, Hepworth. In lieu of flowers, donations to the Parkinson's Society or Grey Sauble Conservation Authority would be appreciated. Messages of condolence may be sent to the family through www.downsandsonfuneralhome.com
"Life's too short to wake up with regrets, so love the people who treat you right, forgive the ones who don't and believe that everything happens for a reason." – Dr. Seuss