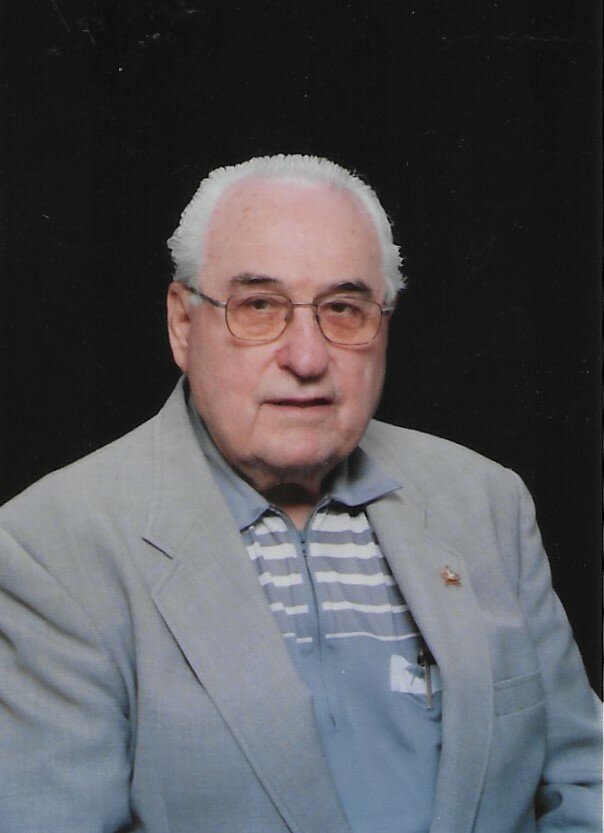 Obituary of Dr. John Rowe
ROWE, Dr. John Medcalf passed away on February 13th, 2023 at Southbridge Long Term Care Home, Owen Sound three weeks before his 103rd birthday. He was born in Greenock Swamp in a log cabin (near Kincardine) on March 5th, 1920, to James Edgar Rowe and Ellen Maria Rowe (nee Medcalf). John was educated in Kincardine and in October 1939 he joined the Perth Regiment of Canada. In early 1944, during the war, he joined the First Special Service Force. John finished in the First Parachute Battalion in 1945. In 2015 John received the Congressional Gold Medal of Honour from the United States for his wartime service. After the war he attended the School of Optometry and graduated in 1951. He worked as an Optometrist for over 50 years. He loved jogging, canoeing, skiing, bike riding, swimming and going to the gym in his 60's and beyond.
He is survived by his wife Phyllis of 70 years, daughter Teresa and numerous nieces and nephews. He was predeceased by his brothers Kenneth (Maxine, Ellen) and Maurice and sister Elizabeth 'Beth' Webb (Bill).
The funeral service will be conducted at the St. Mary's Roman Catholic Church, Hepworth on Wednesday, March 15th, 2023 at 1:00 p.m. Interment St. Mary's Roman Catholic Cemetery, Hepworth. Arrangements entrusted to the DOWNS AND SON FUNERAL HOME, Hepworth. Expressions of remembrance to the Alzheimer Society of Grey Bruce would be appreciated. Messages of condolence may be sent to the family through www.downsandsonfuneralhome.com